---
Books
Purchase these books at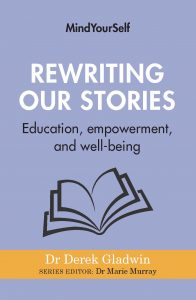 Rewriting Our Stories
Atrium, 2021
Focuses on the therapeutic power of storytelling to convert feelings of fear and powerlessness into affirmative life narratives. This transformational book considers by recognizing our recurring negative stories, we can rewrite and transform them to achieve greater empowerment and well-being in our lives. Intended for educators, leaders, therapists, mental health professionals, youth organizations, and the general public.
Narrative theory has inspired an exciting and effective array of professional practices over the years – in education, therapy, healthcare, organizational development and beyond. With clarity, wisdom, and care, Derek Gladwin now makes the riches of a narrative perspective available for the practice of everyday life. We should all be grateful.
Kenneth Gergen, author of An Invitation to Social Construction and Relational Being: Beyond Self and Community
---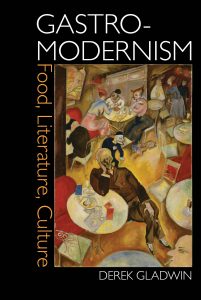 Gastro-Modernism
Clemson and Liverpool University Press, 2019

A volume surveying how global literary modernisms engage with the food culture known as gastronomy to express anxieties about modernity as much as to celebrate the excesses modern lifestyles produce.
Gastro-Modernism parses many of the issues we face when constructing modernist food studies as a subfield and also acts as a useful guide to the development of food studies more generally.
Rebecca Bowler, Modernism/modernity
---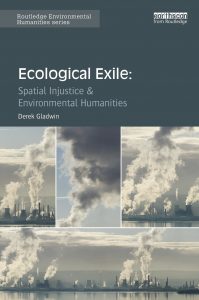 Ecological Exile
Routledge, 2018
Explores how contemporary literature, film, and media culture confront ecological crises through perspectives of spatial justice – a facet of social justice that looks at unjust circumstances as a phenomenon of space.
Firmly and evenly grounded in theory, real-world case studies, and close readings of creative and cultural artefacts, Ecological Exile demonstrates how the interdisciplinary approaches of the environmental humanities contribute to greater understandings of today's ecological problems, the histories that produced them, and people's responses to them.
Emily Alder, The British Society for Literature and Science

---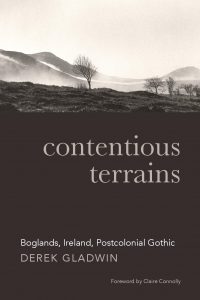 Contentious Terrains
Cork University Press, 2016
Provides a political and geographical history of how boglands (or peat "bogs") are represented in modern and contemporary Irish literature and culture from the 1880s to the present. Contentious Terrains was a finalist for the Allana Bondar Memorial 2018 Book Prize for Environmental Humanities, the Association for the Study of Literature and the Environment (ASLE) 2016 Book Award, and the International Gothic Association Allan Lloyd Smith Memorial 2016 Book Prize.
In Contentious Terrains, Derek Gladwin attempts to track this shifting and changing landscape of the bog as it appears through Irish literature of the 20th and early 21st centuries. It's an ambitious study that covers questions of nationhood, colonialism, gender, ecology and more.
Ian Maleney, The Irish Times
---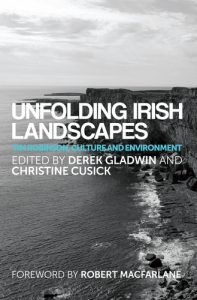 Unfolding Irish Landscapes
Manchester University Press, 2016
A volume of critical and creative essays and visual texts from leading international scholars, Unfolding Irish Landscapes presents cross-disciplinary studies of the prose, cartography, visual art and cultural legacy of the award-winning work of cartographer and writer Tim Robinson.
Part of the importance of this considerable book is its fitful but very significant contribution to Anglo-American (and Irish) eco-criticism.
John Wilson Foster, The Dublin Review of Books
---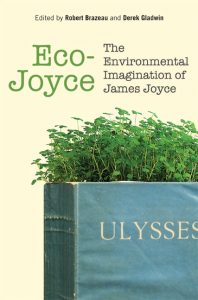 Eco-Joyce
Cork University Press, 2014
This volume examines the overarching ecological consciousness appearing in the writings of James Joyce.
The key to Eco-Joyce as ecocriticism is this elision; it teases out the interconnectedness of human and nonhuman in order to establish an all-inclusive ecology of cultural practice and physical geography.
Rob Ware, Interdisciplinary Studies in Literature and the Environment

---
Selected Articles           
Peatland folklore lent us will-o-the-wisps and jack-o-lanterns, and can inspire climate action today
Access downloadable essays at